01-03-15 | The Desperation Deal is out now!
Nox Aeterna proudly presents the new album Nox Aeterna - The Desperation Deal. The album is now available for only € 5.00 in our Shop!

To give you a little sneek peek, check out the long awaited, highly anticipated, first single of our new album: Restless Vigilance.

We are very excited and proud of our new album and we hope you will enjoy it. So hurry and order your copy of The Desperation Deal today!






19-01-15 | Tracklist The Desperation Deal
Have you seen our promo video of the upcoming album The Desperation Deal?
This is our first concept album with 15 brand new songs, divided into four chapters. Next week we will give you more information about the lyrical storyline of the album. Take a look at the full tracklist: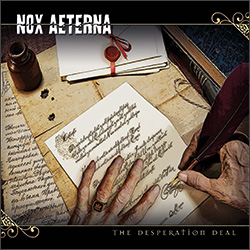 Chapter I

The Impending Threat To A Legacy
Restless Vigilance
Blinded By Ruthless Envy
Einarr′s Remembrance

Chapter II

The Sick Awakening
Food For The Masses
First Encounter With Obscurity
The Becoming Of A Perfect Disease
Incipience Of A Legacy

Chapter III

Conscious Creation
Resurrection: Impossible Perception
Loathe The Incertitude
Two-sided Setback

Chapter IV

The Foreseeing Of Failure
Raanah′s Endgame

12-01-15 | Promo Video - The Desperation Deal
Nox Aeterna is pleased to offer you this promo video with excerpts of our new album Nox Aeterna - The Desperation Deal. The new album is mixed and mastered by Studio NightSin. Stay tuned for the latest updates.






20-12-14 | That's a wrap
That's a wrap! The very last recordings are now completed with Debbie's backing vocals. The new Nox Aeterna CD will be called 'The Desperation Deal' and will be available soon. Stay tuned for the latest updates.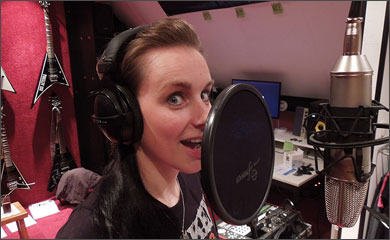 Debbie recording backing vocals

09-12-14 | Recording Blow Horn & backing vocals
This weekend we started recording backing vocals and a blow horn. Check out the pictures of Erik getting a horny sound out of this thing! Also enjoy this little video on Facebook.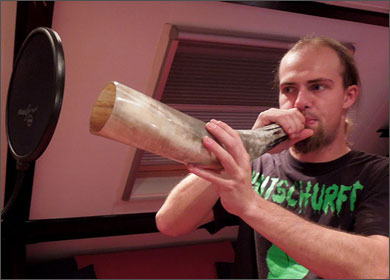 Nox recording blow horn

31-10-14 | Recording Keys & Vocals
This weekend we started recording keyboard and vocals. Check out the pictures of Gerard and Arnold recording here. Also enjoy our recording videos on Facebook. Next week we will announce the official album title and tracklist on Facebook!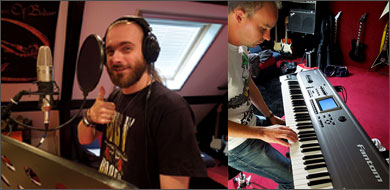 Nox recording keys and vocals

19-10-14 | Nox presents: James Koppelaar
Nox Aeterna likes to present our new drummer: James Koppelaar. Check out his profile here. At the moment, James is getting to know our songs and preparing himself for the on-stage debut with Nox Aeterna. We are preparing a new live set, containing both old songs from the Immortality EP and the Nightblood album as well as new material from the upcoming album. In the next couple of weeks we will release more information on the new album.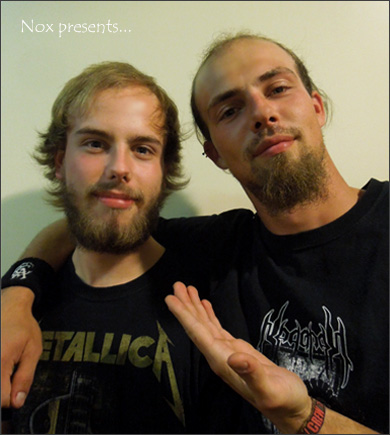 New drummer James Koppelaar

13-10-14 | Who is this new drummer?
Nox Aeterna has found a new drummer! Who could this man be? Can you take a guess on our Facebook? We will officially announce our newest member next week! Stay tuned.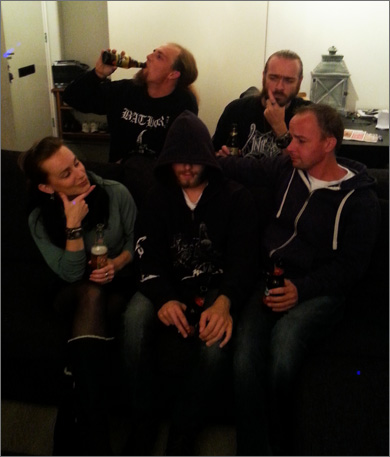 Who is Nox Aeterna's new drummer?

16-06-14 | Recordings new album started
Last weekend Nox Aeterna has started the recordings of the new 2014 album. The yet untitled CD is Nox Aeterna's first concept album. It will contain 15 brand new songs, divided in four chapters. Check out the first photo's of the recordings @ Studio NightSin.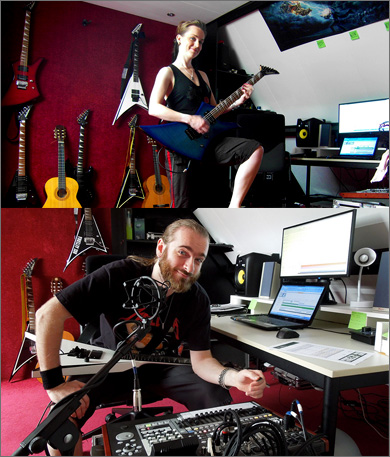 Nox Aeterna is recording the new album

09-05-14 | Lyrics for upcoming concept album
Nox Aeterna is working on the lyrics for the upcoming studio album. The yet untitled album is Nox Aeterna's first concept album, where all musical and lyrical ideas contribute to a single overall theme or unified story. Recordings of this new album will start in a couple of weeks.

Meanwhile, Nox Aeterna is looking for a new drummer. If you're interested, please contact us @ Nox Facebook or e-mail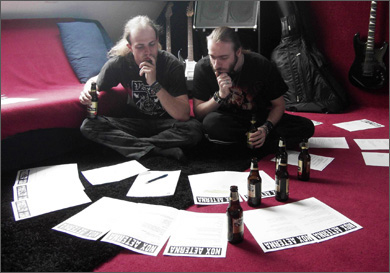 Erik & Arnold are very serious about lyrics

03-01-14 | 10 Year Anniversary Nox Aeterna
Nox Aeterna celebrates their 10 Year Anniversary. We look back on great gigs, trips, recordings and a lot of fun in our rehearsal studio. We would like to thank our friends and fans for supporting us all these years! 2014 will be an exiting year for Nox Aeterna as we make our way back to the stage with a new drummer. Also, we are working hard on the new full lenght Nox Aeterna album. Hope to see you all soon! Stay connected @ Nox Facebook and enjoy this photo compilation of 10 Years of Nox Aeterna.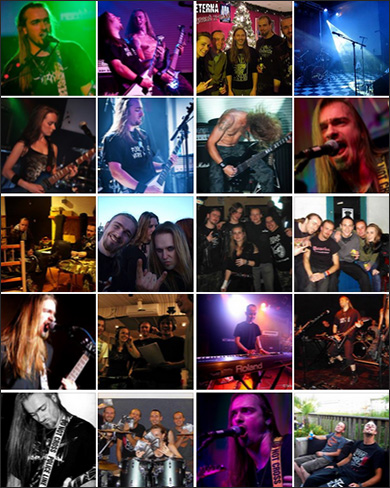 Check out all photos at Nox Aeterna Facebook!

More news| Go to News Archive »